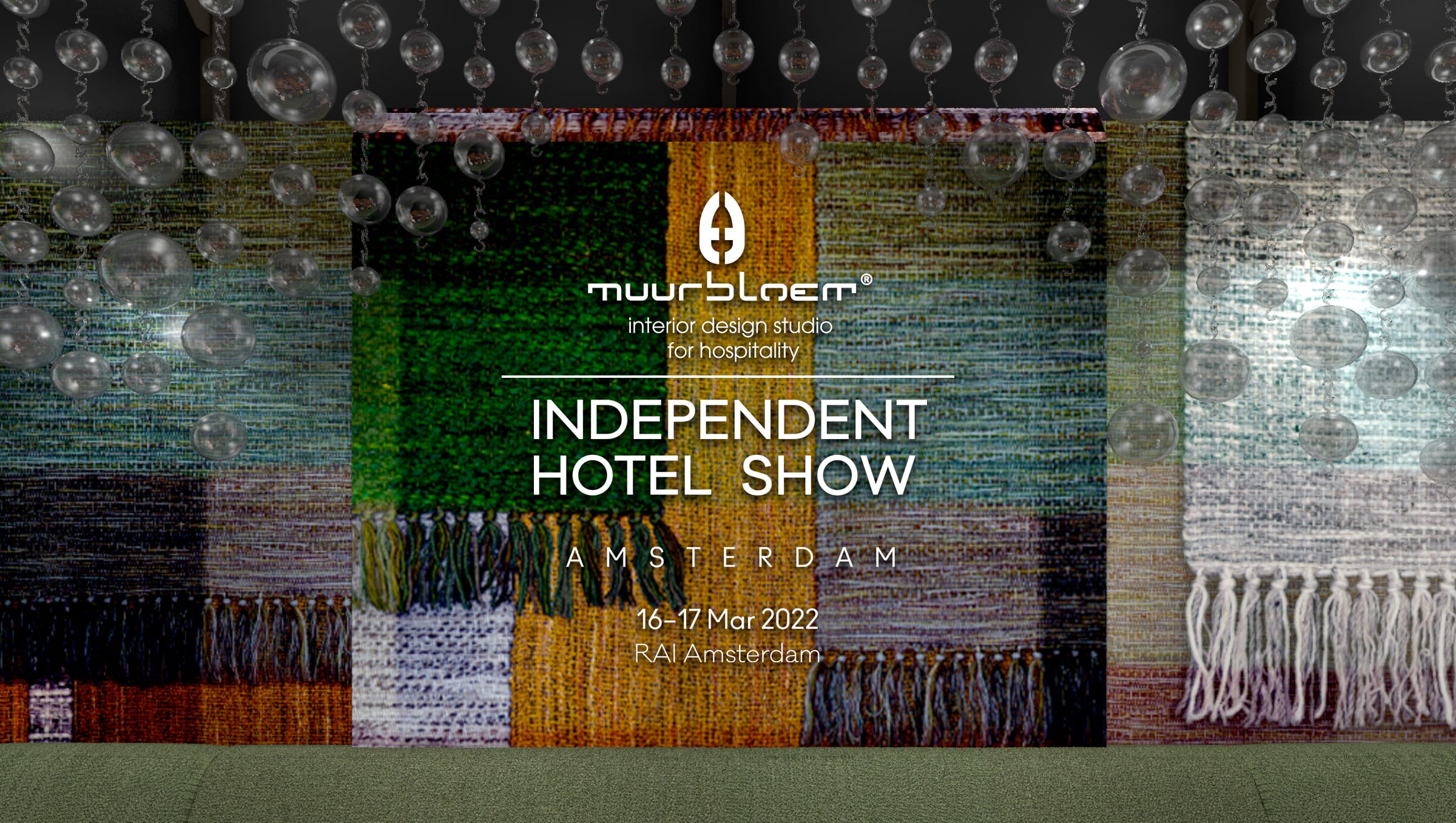 On 16 and 17 March 2022, the Independent Hotel Show Amsterdam, as the very first major hotel fair in Western Europe, will start again in the RAI. This vibrant business event for luxury and boutique hotels gives us the opportunity to fully inspire the hotel world again! Muurbloem design studio is this year's key design partner of the organization and we're also a speaker in the panel discussion about Sensory Design. We would like to invite you to visit us. Hoteliers can get a free ticket via Muurbloem design studio (contact us for more information). 
Hospitality: our vision
For Muurbloem design studio, hospitality is the key to all interior projects. Whether it concerns the interior of a physiotherapy practice, an innovative teaching space or a boutique hotel, hospitality is the core value for the company to function optimally.

We are convinced that a well-considered interior leads to an improved experience of the brand identity and passion of the hospitality team. Our ambition is to enrich the life experience of guests with a personal approach and an inspiring environment. The hotel - which encompasses all facets of life within 24 hours - is the ultimate environment for this.

During this fair we wish to stimulate entrepreneurs and managers with our vision and expertise in the field of business and hospitality. We look to the future together and explore new possibilities. Visit our stand (J28) and share in the warm heart that we have for the hotel industry.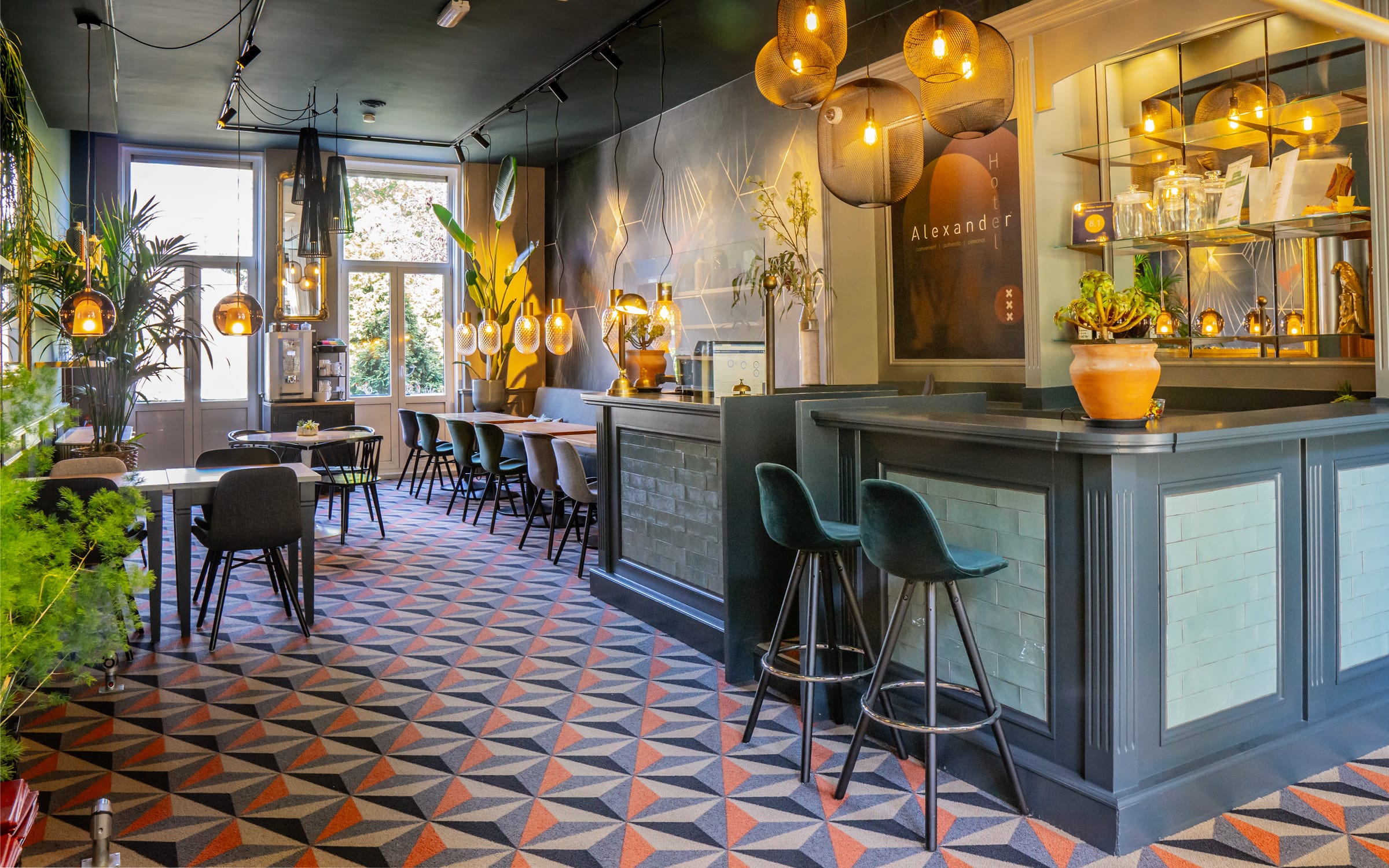 Hotel Alexander, Amsterdam
Photography: Sam Chan 
Key design partner
We're proud of our role as key design partner of the Independent Hotel Show Amsterdam! This partnership means that we are, among other things, responsible for the complete design of the Innovation Stage. On this stage, daily seminars will take place that focus on vital innovations in the world of hospitality. We will share the current program via our social media channels, so keep an eye on us on Facebook, LinkedIn and Instagram.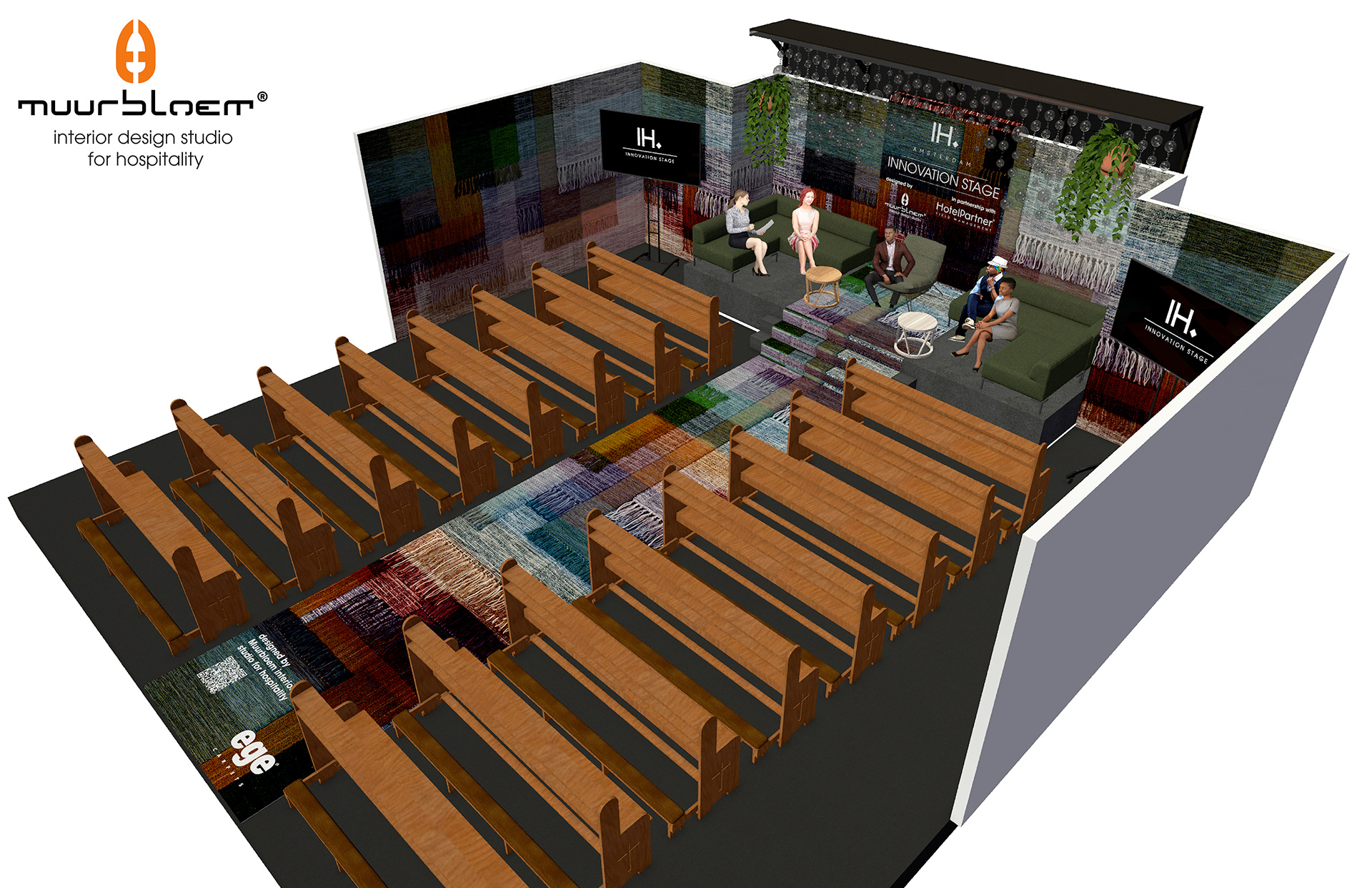 Sensory Design: Imagining the Impossible
On March 17 from 11:45 to 12:30 we will participate in a panel discussion at the Innovation Stage! Here we share our expertise on the importance of the senses in hotel interiors and how this contributes to the creation of an unforgettable experience. Block this moment in your agenda and come and taste the Sensory Design theme. We look forward to meeting you!
Independent Hotel Show Amsterdam 
Location: RAI Amsterdam 
Address: Europaplein 24, 1078 GZ Amsterdam 
Date: 16 - 17 March 2022 
Time: 10:00 - 17:00